Can You Sue for a Personal Injury If You're Partially at Fault?
Under tort law, injured parties may hold those who are liable for their damages financially accountable. What if you played a role in the accident in which you were hurt, though? Would you still be able to seek compensation for the resulting damages?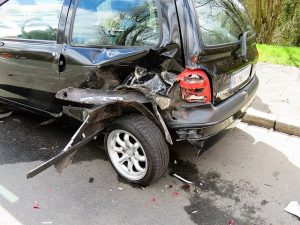 Like other aspects of the claims process, the answer ultimately depends on the circumstances. Factors that will influence your eligibility for recovery include the extent to which you contributed to your injuries and the strength of the evidence you present.
Under South Dakota's slight/gross negligence comparative fault rule, plaintiffs are not barred from pursuing compensation merely because they're found partially responsible for their damages; however, they must be able to demonstrate that their share of blame is slight compared to the other liable parties.
In other words, you may sue for losses following an accident to which you contributed—as long as you only contributed to a small degree. The total available compensation will simply be reduced by your own percentage of fault.
While this may seem straightforward enough, South Dakota does not specify an acceptable level of fault. In fact, it's the only state that doesn't. That means the phrase "slight negligence" is open to interpretation.
If I'm Partially at Fault, How Can I Give My Case the Best Chance of Success?
If you played a role in the accident in which you were hurt, you must prove that your contribution was merely slight in order to recover a payout. Naturally, the strongest evidence will depend on the facts of the case.
Since most personal injury suits arise from motor-vehicle collisions—and most motor-vehicle collisions have multiple contributors—let's say you're hoping to build a strong car accident claim. Evidence that will help your case might include:
The official police report;
Eyewitness testimony;
Photographs of the wreckage;
Statements from accident reconstruction experts;
Cell phone records;
Toxicology reports;
Dash cam footage;
Surveillance recordings from cameras overlooking the scene; and
Black box data.
A resourceful personal injury lawyer can help you gather all of the above; however, proving the opposing party was primarily at fault won't be enough to walk away with a payout. You'll also have to prove that you incurred actual losses as a result of the wreck.
In South Dakota, recoverable damages include:
Medical expenses;
Replacement services;
Lost wages;
Loss of earning capacity;
Property repairs;
Vehicle and home modifications;
Pain and suffering;
Mental anguish;
Depression;
Anxiety;
Disfigurement; and
Loss of enjoyment in life.
While your legal team works tirelessly to compile evidence of both liability and damages, you can contribute to your claim by:
Following your doctor's orders;
Refusing to give a recorded statement;
Referring all correspondence to your car accident lawyer; and
Staying off social media.
Speak with a Rapid City Personal Injury Attorney
If you were hurt primarily because someone failed to act with reasonable care, contact Beardsley, Jensen & Lee, PLLC to determine how best to proceed. Our founding partners have earned the highest rating conferred by Martindale-Hubbell.
Call (605) 777-7466 or use our online contact form to set up a free consultation with a personal injury lawyer in Rapid City.